Eleven years ago, I was an MA student writing a book about a boy with leukaemia, which everyone thought was going to be a hard sell, because teenagers don't want to read about dying of cancer, right?
As a way of getting into the head of Sam's little sister Ella, I wrote a story all about her. About what it was like to have a brother with bigger, far more interesting problems than your own.
That book – Ways to Live Forever – was published in 2008. This story has been sitting in a file on my computer since 2006. But I'm delighted to say that the good people at Barrington Stoke are publishing it in March, with illustrations by the wonderful Hannah Coulston. Aren't they beautiful?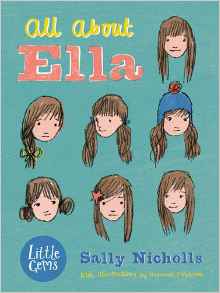 Never give up on a story. Sometimes it just takes a while to find a home.